Our Products
Luxe Beauty Company proudly partners with Living Proof, Oribe, Kerastase and Bumble and bumble, carrying full product ranges from these spectacular lines.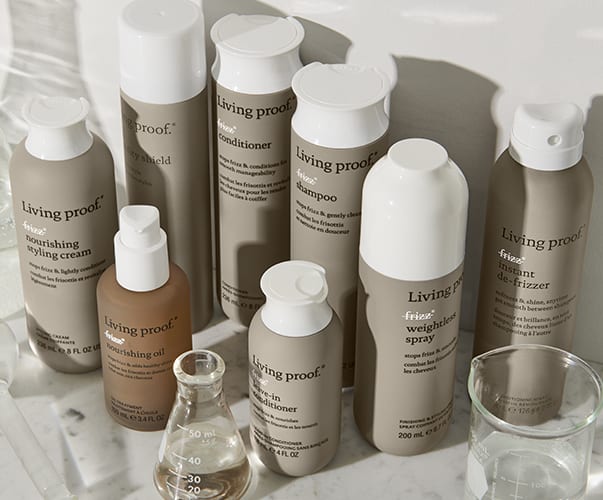 Now On Our Shelves – Living Proof
Living Proof solved the toughest beauty challenges with science and patented technology originating from MIT. Their founders are hair stylists who were fed up with the limitations of conventional products and biotech scientists who didn't have any preconceived notions of what could or couldn't be done in beauty. And together, they set out to create results you can see from across the room. Twenty patents, over 50 products and more than 150 awards later, they have countless love letters thanking them for changing lives in both big ways and small. Living Proof is the science. We are the Living Proof®.
When brilliant science influences beauty, breakthroughs happen. To solve the root causes of everyone's top hair concerns: frizz, damage, and fullness, their team of stylists and scientists analyzed 100s of competitive products that have been in the market for the past 30 years. What they found was that the traditional beauty industry relies on heavy silicones that mask hair symptoms but don't really solve them. What came next from those studies were three revolutionary discoveries that appeared in the form of microscopic molecules. The first, is Healthy Hair Molecule (OFPMA), creates a weightless, invisible shield that repels dirt and oil to keep hair cleaner, longer. The second discovery was Thickening Molecule (PBAE) which creates revivable body that lasts up to 5x longer on even the finest hair and without the usual stiff, sticky results.The third discovery was a Volumizing & Texturizing Molecule (ETAS) that delivers bigger, longer-lasting volume without weighing it down.
Oribe Hair Care was founded by renowned editorial and celebrity hairstylist Oribe and beauty industry veterans Daniel Kaner and Tev Finger with the goal of creating a new kind of hair company, one that was designed with the most talented salon professionals and the most discriminating customers in mind. When developing the line, we didn't want to compromise on any detail. We leveraged skin care technology and natural actives to deliver high-performance, treatment-based products—all while never forgetting that healthy hair is the underpinning for sexy, glamorous styling. Each product has been tested at length on set, backstage and in the salon to ensure that it delivers results, leaving us with a best-in-class collection that truly meets the needs of the hair-obsessed.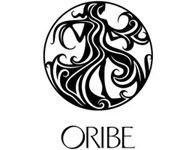 Celebrating their 53rd year in the professional hair care industry, french luxury brand Kerastase offers every woman the chance to fall in love with her hair no matter what condition her hair is in. Driven by results and a senatorial experience unmatched by others, Kerastase offers every client "very personal care for exceptional hair".
R+Co is a collective of some of the most forward-thinking, rule-bending hairstylists in the business. We are a think tank of top editorial and salon stylists and educators—with a combined century of hairdressing knowledge and experience—and we make sure that we have more than one viewpoint on everything we do.
R+Co is about an experience. The packaging and fragrances were designed to enhance that experience and evoke a feeling, place, style or attitude. You'll know just by looking at a bottle or tube what a product is meant to do, and the subtle yet sophisticated fragrances—meant for both men and women.
Our products are formulated without parabens, sulfates (SLS or SLES), mineral oil and petrolatum. They are all vegetarian, cruelty-free, gluten-free and color-safe.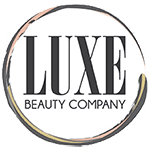 Hours of Operation
Tuesday: 10 a.m. - 8 p.m.
Wednesday: 10 a.m. - 6 p.m.
Thursday: 10 a.m. - 8 p.m.
Friday: 10 a.m. - 6 p.m.
Saturday: 9 a.m. - 4 p.m.